Please select a manufacture and then choose a resource for Design, product specification, training and stock & supply for Toshiba, Fujitsu, CIAT and Aspen products.
Toshiba's origins go back to 1875 and two great inventors. Hisashige Tanaka, the Thomas Edison of Asia, was renowned for his inventiveness. The sign that welcomed visitors to Tanaka Engineering Works "Improving life with things people need," expressed his deep commitment to improve people's quality of life. Ichisuke Fujioka was Japan's father of electronics. He manufactured the country's first incandescent lamps and pioneered the development of Japan's electronics industry. Today, more than 130 years later, Toshiba Group provides a wide range of products and services that feature the best in innovative technology and the finest quality.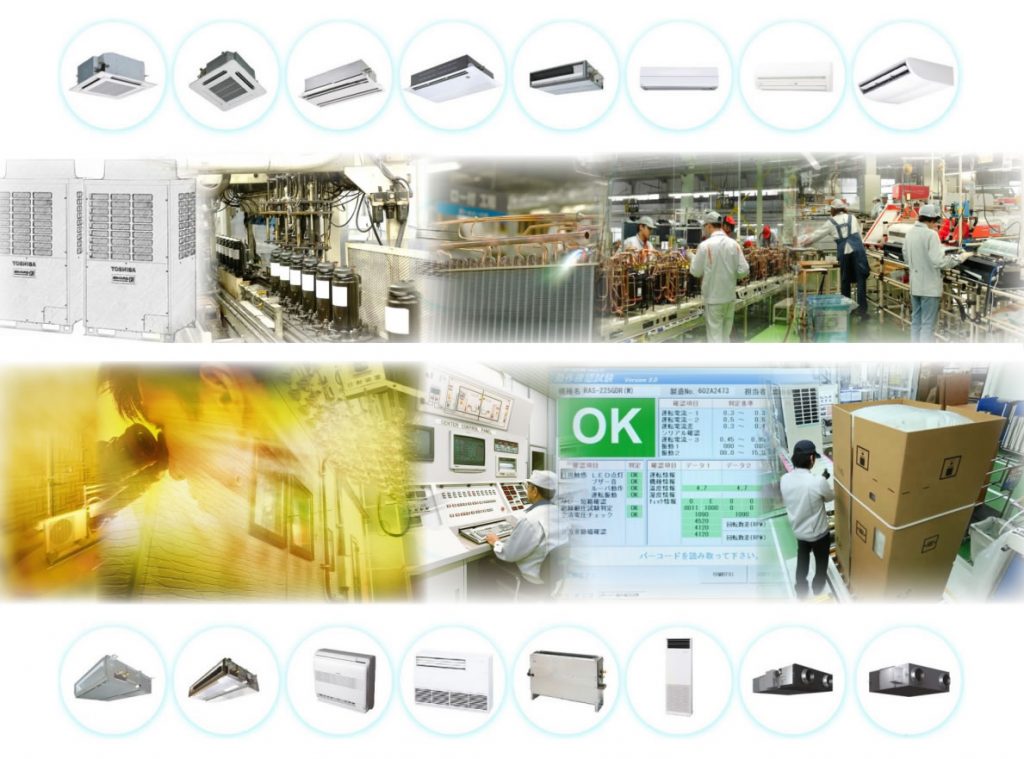 By continually developing innovative technologies, Toshiba strive to create products and services that enhance human life, and lead to a thriving healthy society. Toshiba delivers technology and products remarkable for their innovation and artistry – contributing to a safer, more comfortable, more productive life.  They bring together the spirit of innovation with their passion and conviction to shape the future and help protect the global environment – they shared heritage. Toshiba foster close relationships, rooted in trust and respect, with customers, business partners and communities around the world.
Toshiba Brand Pillars
Everything we are informs everything we do. Their core values help to shape their products and solutions – ensuring your business is supported in exactly the right ways.
Quality and reliability
Quality and reliability is at the heart of everything Toshiba do. With technologies being developed in more than 30 separate R&D laboratories, and over 300 subsidiary companies around the world, Toshiba engineers are dedicated to finding the best product solutions for you, the customer.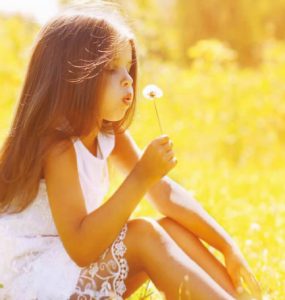 Environmental credentials and sustainability
Toshiba actively contributes to creating a richer lifestyle for society that is in harmony with the Earth. Their vision is to increase eco-efficiency by 2050 and improve the way they build their products. From full-featured laptops to consumer products, everything is built eco-smart and designed to minimise harm to the environment. To lessen the environmental impact and take action on CO2 emissions, Toshiba Air Conditioning in the UK has been a certified CarbonNeutral® division since 2012.
Return on investment [ROI]
Their technology is built to last. In fact, they pride themselves on developing quality, future-proof products that require less maintenance over their lifetime – which ultimately leads to a lower total cost of ownership.
Corporate social responsibility [CSR]
Their world today faces diverse social issues due to population growth, fast-growing demand for energy and shortages of natural resources. They contribute to solutions to these problems, while supporting their own steady and sustainable growth. Their CSR is supported by the activities of each and every one of their 200,000 employees.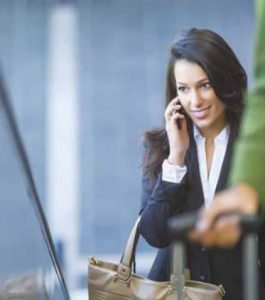 Simplicity
Simplicity is at the heart of everything they do. They constantly strive to solve the many complexities of technology, trends and business with simple, eco and energy-efficient solutions – which leaves you free to focus on running your organisation.
It's What They Do
We provide an extensive range of air conditioning systems for a wide variety of residential, commercial and business environments. All of their products provide a cost-effective solution for heating and cooling of buildings and are engineered with energy efficiency and reliability in mind, complying with European Eco-Design guidelines.
Their residential air conditioning products feature modern designs with energy savings that create a comfortable atmosphere. Commercial systems include advanced solutions to ensure the thermal comfort and flexibility of offices, hotels and industrial buildings, with environmental initiatives such as R22 replacement technology.
With the total energy consumption of many buildings increasing, it is important to achieve energy savings in the field of comfort heating and cooling. That's why they've put emphasis on the development of innovative solutions within our compressors, coil technology and hybrid inverter controls that result in the improvement of the air conditioning system in terms of both performance and operating efficiency offering the highest levels of user comfort, superior air flows and improved energy consumption.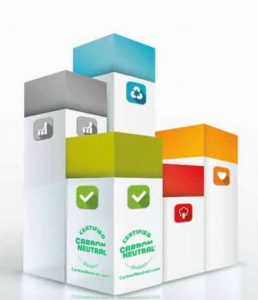 Eurovent Certification certifies the performance ratings of air conditioning and refrigeration products according to European and international standards. Toshiba's participation in the Eurovent program is a guarantee to its customers and users that our products will operate in accordance with the design specifications, that the data published and communicated are real and therefore the energy consumption and costs are correctly stated.

Reliable Solutions For The Commercial Market
Toshiba provides solutions for a wide range of sectors from large commercial offices, department stores, hospitals and laboratories through to smaller high street stores, food outlets, offices and server rooms. Their years of experience working with installers, retailers and specifiers have helped them to identify the challenges faced by customers to develop bespoke solutions that exceed expectations. "As a result of our extremely low failure rate, Toshiba offers an industry-first 7-year 'Comprehensive Warranty'."