Their air conditioner business began in 1960 with the launch of our first consumer-use window air conditioner in Japan. In 1971, they expanded into the Middle East (Kuwait). Quickly building a reputation as a high quality air conditioner brand that delivers stable performance even in sandstorm-prone regions with ambient temperatures exceeding 50°C.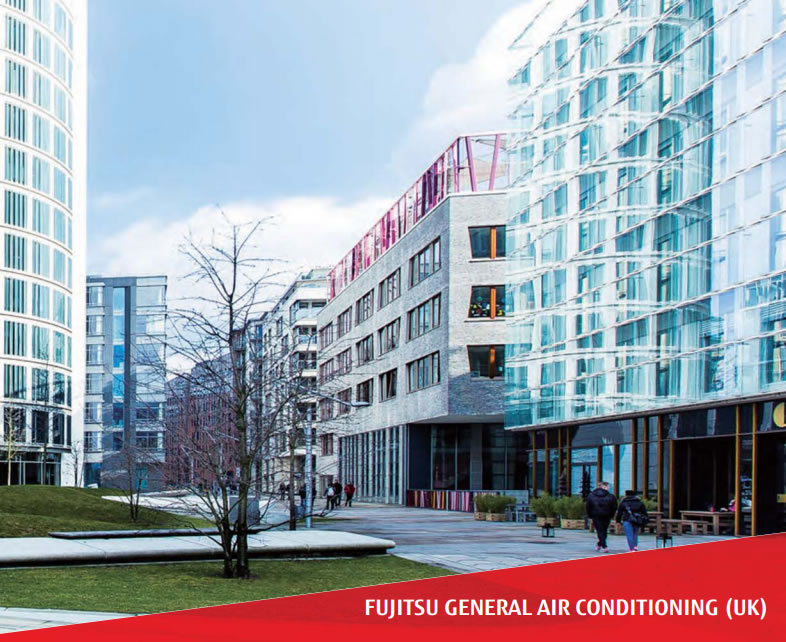 Over the following half-century, they successfully earned high market shares in Japan, Europe, Oceania, and the Middle East by continually applying innovative ideas and cutting-edge technology to improve their products' environmental resistance— all thanks to their unique structural designs and control technologies that deliver high energy-saving performance.
They are now striving to expand their sales in the Americas and Asia. Positioning North America in particular as a key market, they partnered with Rheem Manufacturing Company, a leading air conditioner and water heater maker in the US, and started supplying products to each other in August 2016. They will further strengthen this cooperative relationship in terms of joint product development, sourcing, production, and so forth to maximize synergy through collaboration by making the most of the two companies' resources.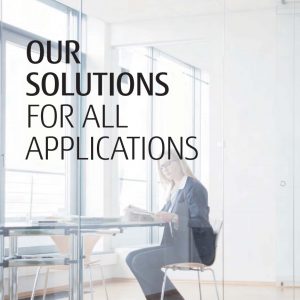 As the air conditioner market continues to grow, they will expand our lineup of home and commercial products—from small air conditioners for residential use to commercial air conditioners and multi air conditioning systems for buildings (VRF). They will continue to expand and strengthen their air conditioner business by raising unique strengths in commercial air conditioner products to an even higher level.
Going forward, they will focus on strengthening the lineup to meet each global region's various needs and raising our element technology (that will play a role in responding to global warming) to the next level; continuing to develop energy-saving products; providing customers with comfortable living environments; and playing a responsible role in showing concern for the environment.
R&D organization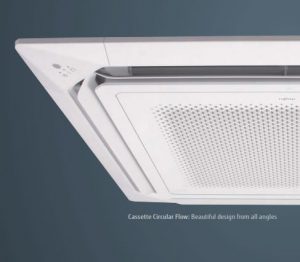 They have three technology development centers around the world: the Kawasaki Head Office, Fujitsu General (Shanghai) Co., Ltd., and Fujitsu General Engineering (Thailand). At each center, they perform durability testing in test environments that simulate extremely hot and cold environments in order to develop even more cutting-edge technologies. They also continue to actively invest in  development and testing facilities—such as adding calorimetric measurement rooms to measure the latest high-capacity air conditioners. Moreover, will further enhance efforts launched in April last year to achieve strategic, concurrent development of technology while continuing to strengthen and improve R&D bases to generate a stream of unique products. Recently established new R&D centers in North America and Europe, thus accelerating collaboration with local companies.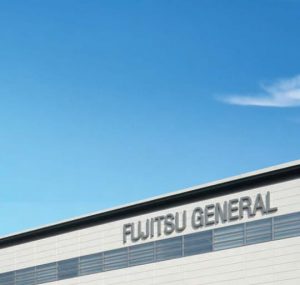 Commercial air conditioners (VRF)
They continue to expand and strengthen the lineup of commercial air conditioners. Their multi air conditioning systems can connect several indoor units to a single outdoor unit, allowing users to reduce the space required for the outdoor unit. These systems are particularly popular with shops and offices in urban areas in Europe, where consideration must be paid to the scenery. Among strict energy-saving regulations, we leverage the ability of products to save energy through finely controlling the temperature of each room (in contrast with traditional products which cool the entire building), in an effort to promote adoption of these products in small-to medium buildings and commercial facilities in the North American market.
Since its launch in 2001, their "AIRSTAGE™" series of multi air conditioning systems for buildings (VRF) has continued to gain popularity as they expand the lineup with products that suit the needs of each region, such as Europe, Australia, the Americas, and China. In order to meet the need for features such as excellent energy efficiency, exceptional design versatility, and more comfortable current control, they will continue to strengthen the development of multi air conditioning systems for buildings that integrate our advanced refrigerating cycle technology and comfort control systems, and attempt to expand their share in the world market.